1. How to pay an order on TotHost
After having needed service(s) in your cart, click "Check out", you will be redirected to the payment interface as shown below. (For orders that have not been paid immediately, you can find them in the email and make the same payment).
Step 1: Choose suitable payment method
Step 2: Click "Thanh toán/Check out" button
Step 3: Fill out neccessary information and process payment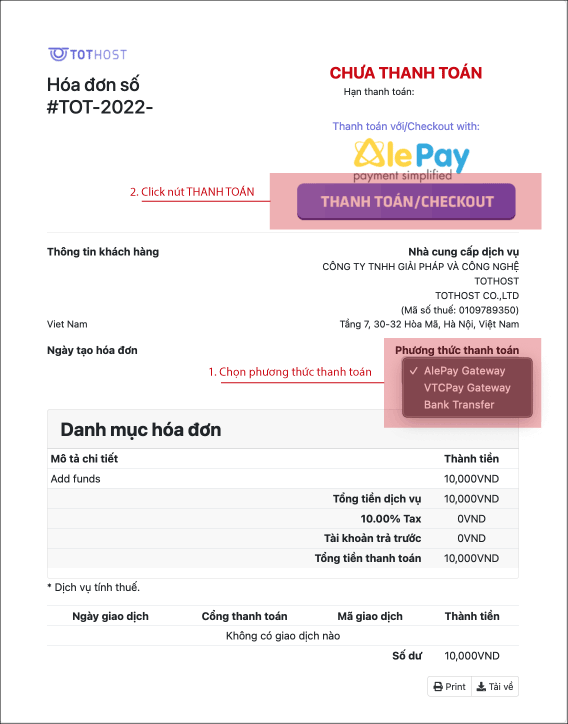 TotHost accepts multiple payment methods:
TotHost Balance: Available balance in the account due to deposit or promotional voucher
Bank tranfer:

Bank: Vietcombank - Hoan Kiem Branch
Account Name: TOTHOST SOLUTIONS AND TECHNOLOGY CO., LTD
Account Number: 1031551198
Bank tranfer content: Invoice number TOT-2023-xxxxx

Momo e-wallet
Alipay (Asiapay): Note to set currency unit to be VND to pay via Alipay
VTCPay and Alepay: At these two portals, you will find many different automatic payment methods such as: Internet banking domestic payment transfer, ATM, Visa international payment card, credit card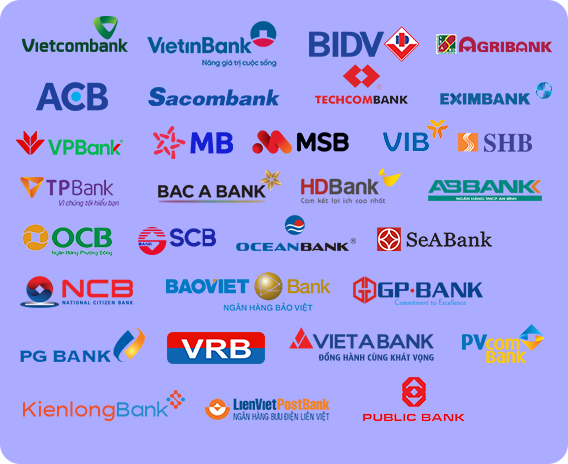 PayPal: Set the currency to be USD for payment. In case the automatic payment gateway crashes, use TotHost's PayPal link: https://paypal.me/tothost
USDT: Wallet Address USDT (TRC20): TU8fjcJFpgGd2q9roMBmv5c9wo7q2Pwt2d
Note:: All forms are automatic, except Wire Transfer and USDT. When using these two methods, please contact TotHost via ticket, telegram or fanpage to confirm the successful transaction as quickly as possible.
2. How to deposit fund into CloudApp TotHost
Updated on 08/08/2023: CloudApp portal is temporarily closed for upgrade from August 11, 2023 and will reopen at further notice. During this time, customers who want to top up to use Cloud Server PAYG, please submit a ticket for support.
To use the Cloud Server PAYG service – virtual servers charged by the hour, you need to have a balance available. Follow these 4 simple steps to fully recharge your TotHost Cloudapp account.
Step 1: Sign in your TotHost account at https://cloudapp.tothost.vn . Click on the "+" icon in the upper right corner of the screen.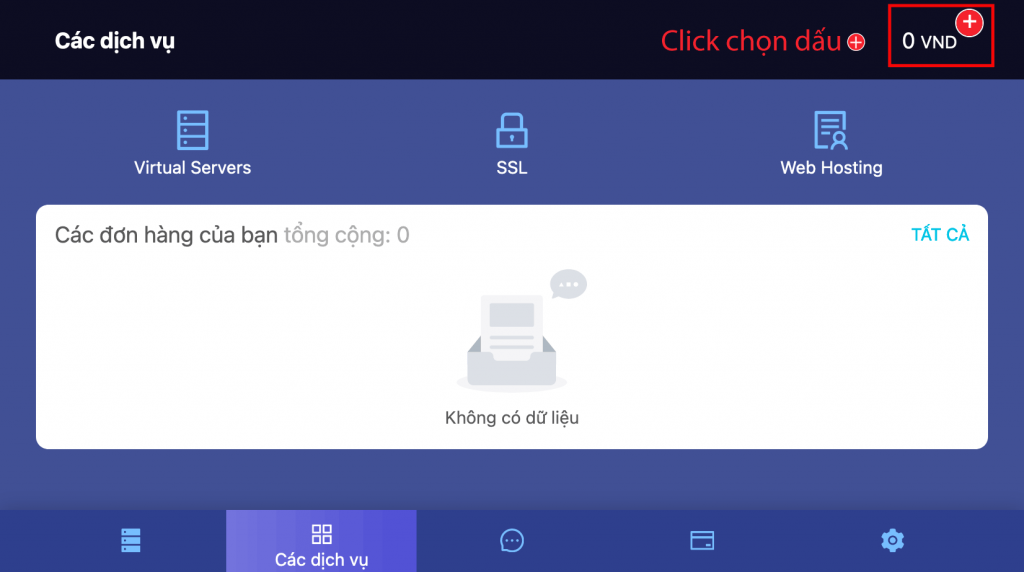 Step 2: Enter the amount you want to deposit and click "OK"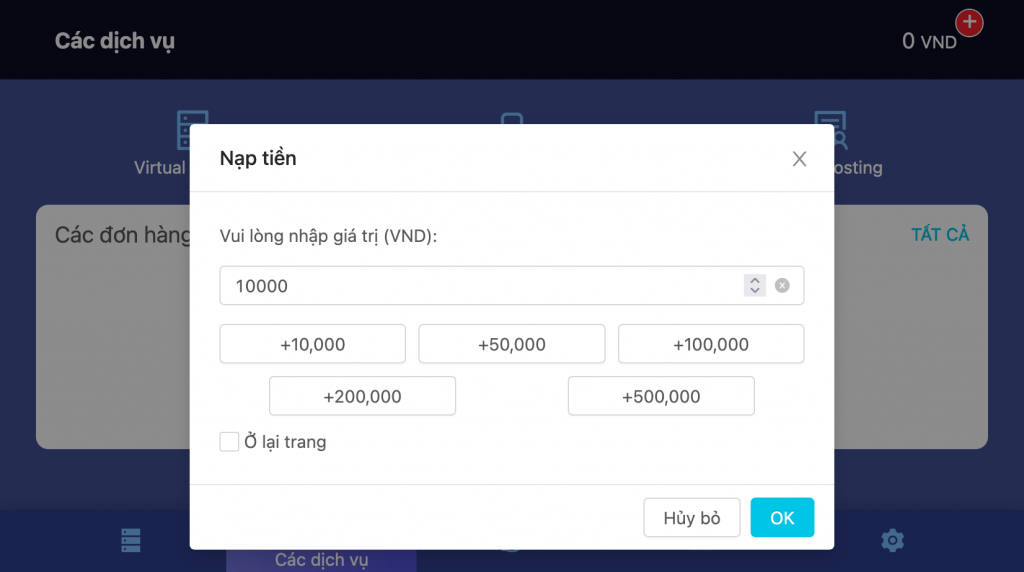 Step 3: Click "Check out" button to confirm your order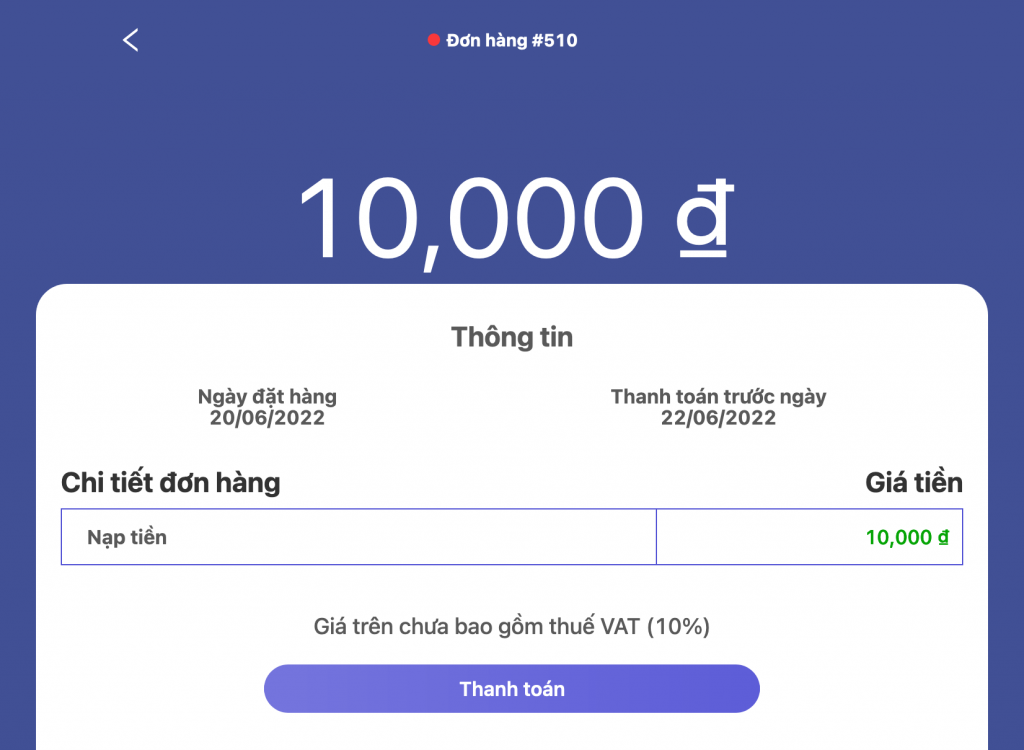 Step 4: You will be redirected to payment interface like Part (1)
After sucessful payment, the amount will be automatically added into your account.
If you have any questions during the payment process, feel free to contact TotHost: