Chào đón sinh nhật 25/10, TotHost Ưu đãi 60% toàn bộ các gói VPS trong 3 ngày duy nhất: 23, 24, 25/10.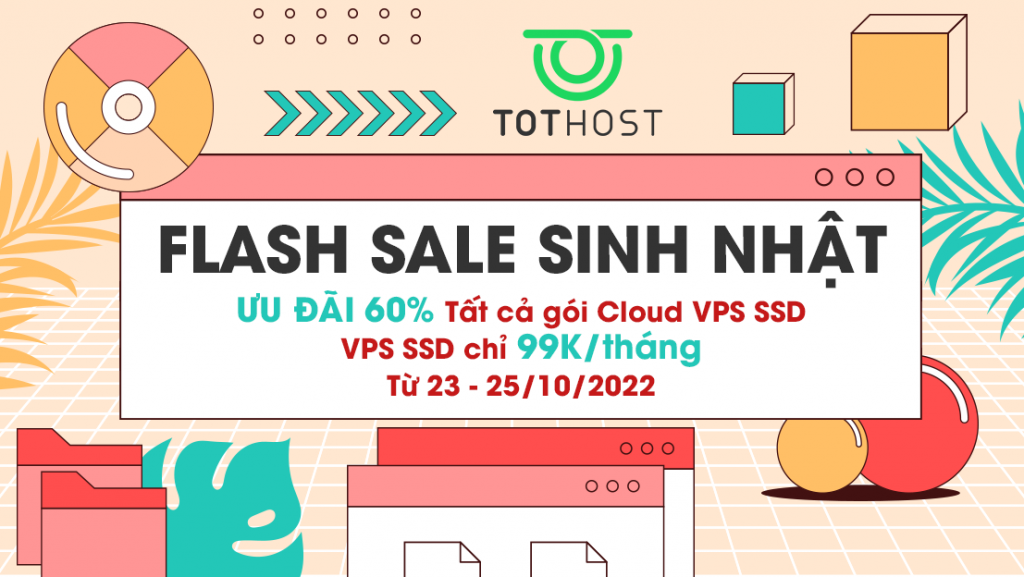 Program Introduction:
Tên chương trình: "FLASH SALE SINH NHẬT"
Thời gian: Từ 23/10 đến hết ngày 25/10/2022
Hình thức khuyến mại: Giảm giá dịch vụ VPS SSD
Dịch vụ áp dụng: VPS (Máy chủ riêng ảo đám mây theo gói cố định)
Đối tượng: Chương trình áp dụng với tất cả khách hàng TotHost bao gồm cả user mở mới và user hiện tại.
Nội dung chương trình
Trong thời gian Flash Sale, tất cả khách hàng mua Tot VPS SSD được hưởng giá ưu đãi tới 60%. Giá cụ thể như sau:

For any inquiries about the program details, feel free to contact TotHost.