After registering and using Tothost's TOT M VPS packages, there might be instances where you want to switch to a different operating system for experimentation or other purposes. If you're unsure about how to do it, this article will guide you through the steps to change the OS on TOT M packages.
Steps to Reinstall OS on TOT M VPS
Step 2: After successfully logging in, select Dịch Vụ (Services) -> Quản lý dịch vụ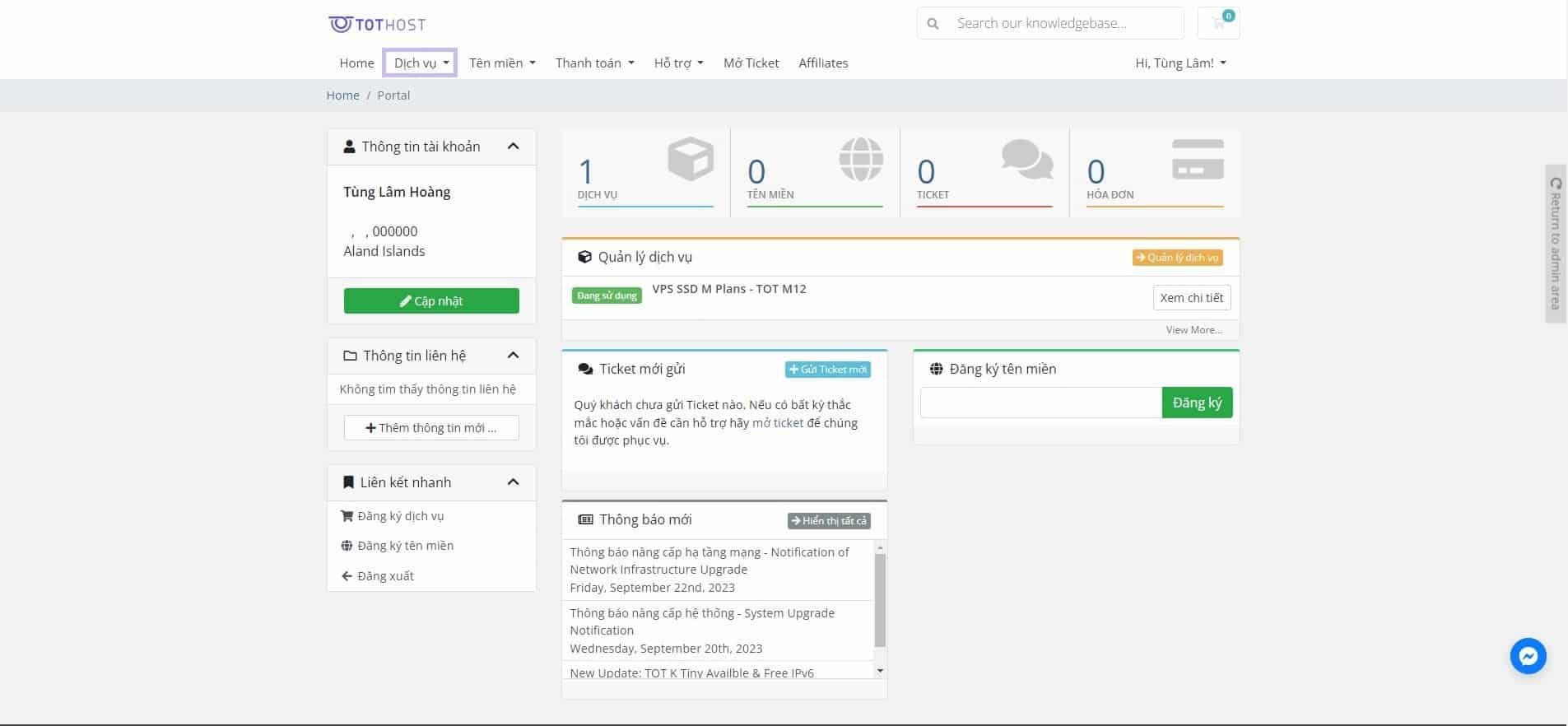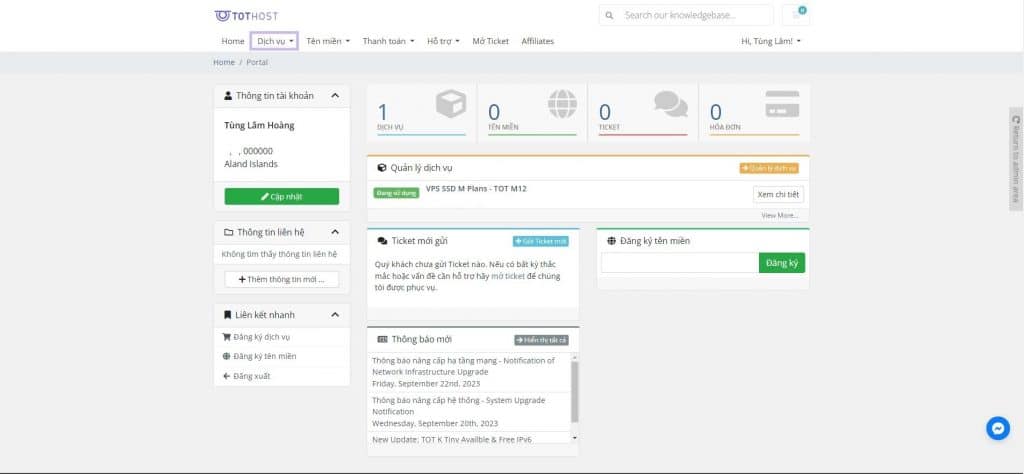 Choose the VPS you want to change the operating system (OS) for; the screen will then appear as follows: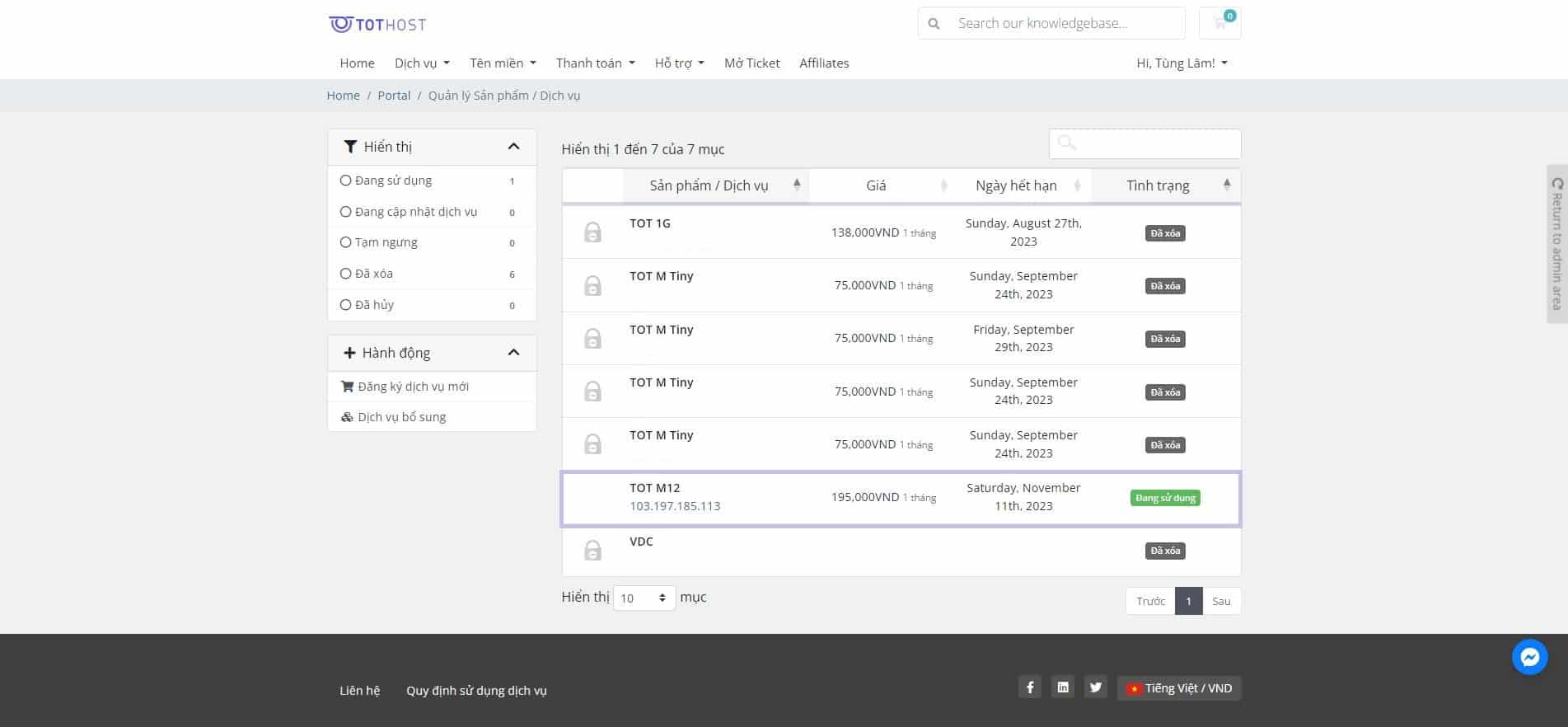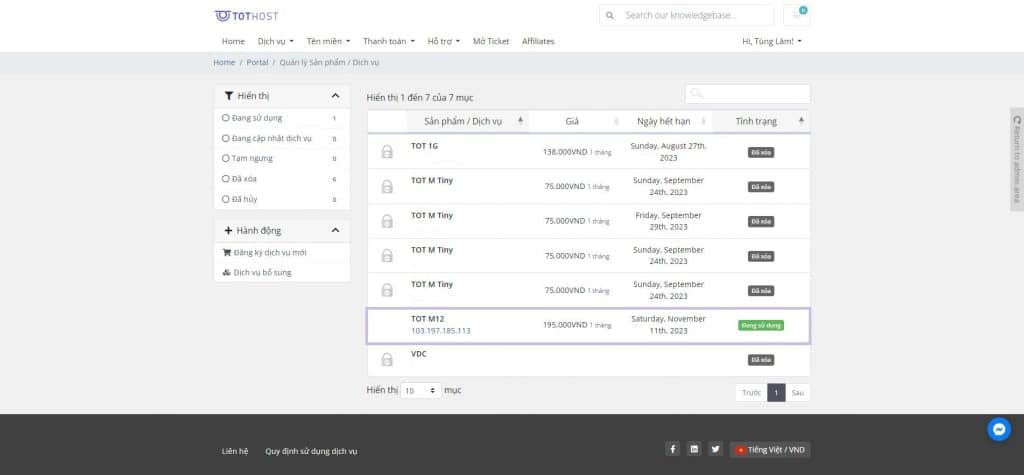 Step 3: Choose Action -> Reinstall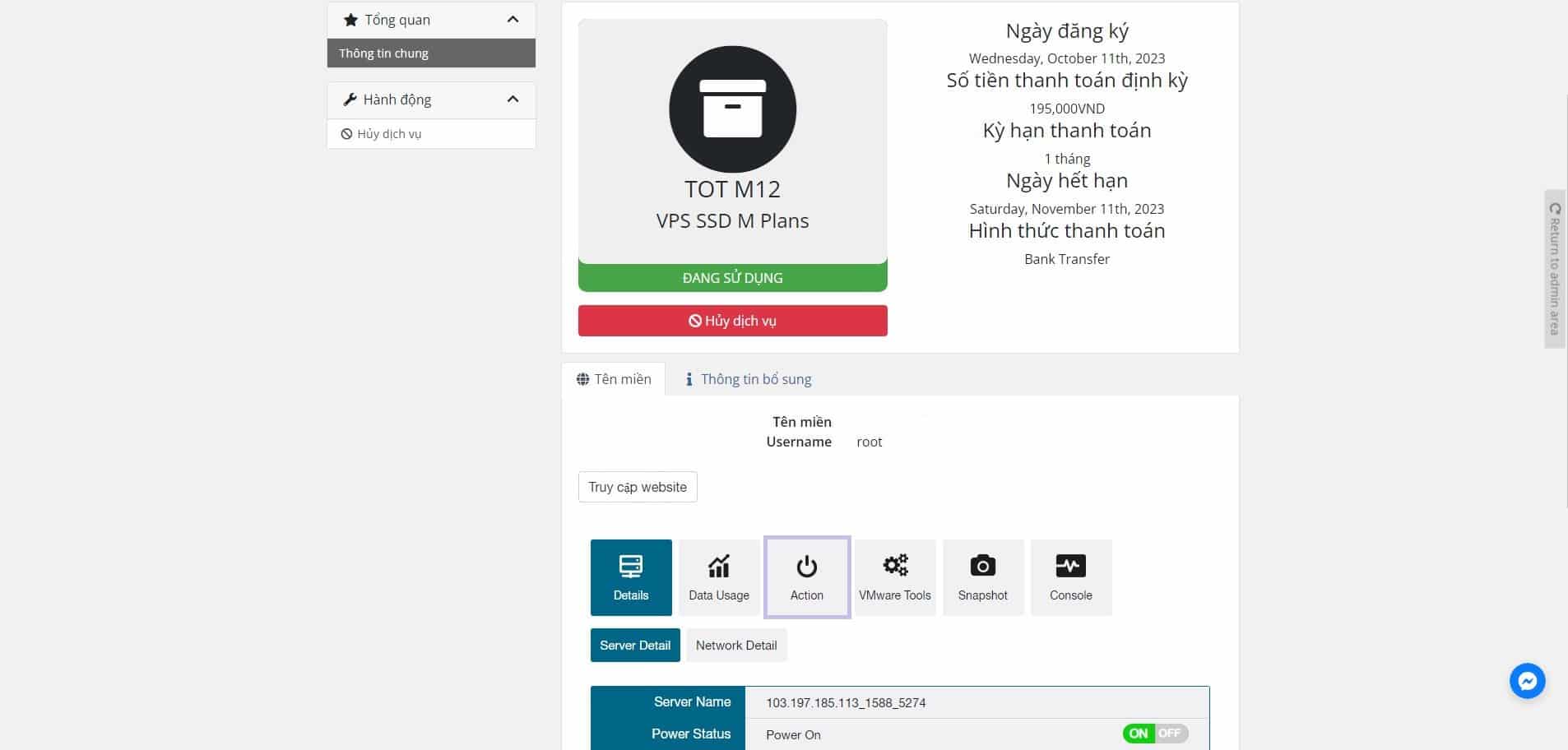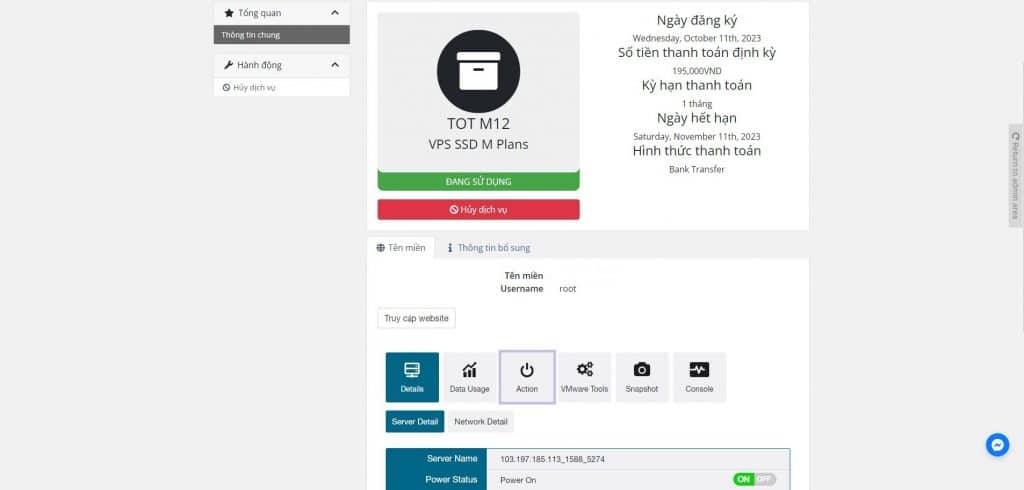 Choose Guest OS Family, Guest OS Version.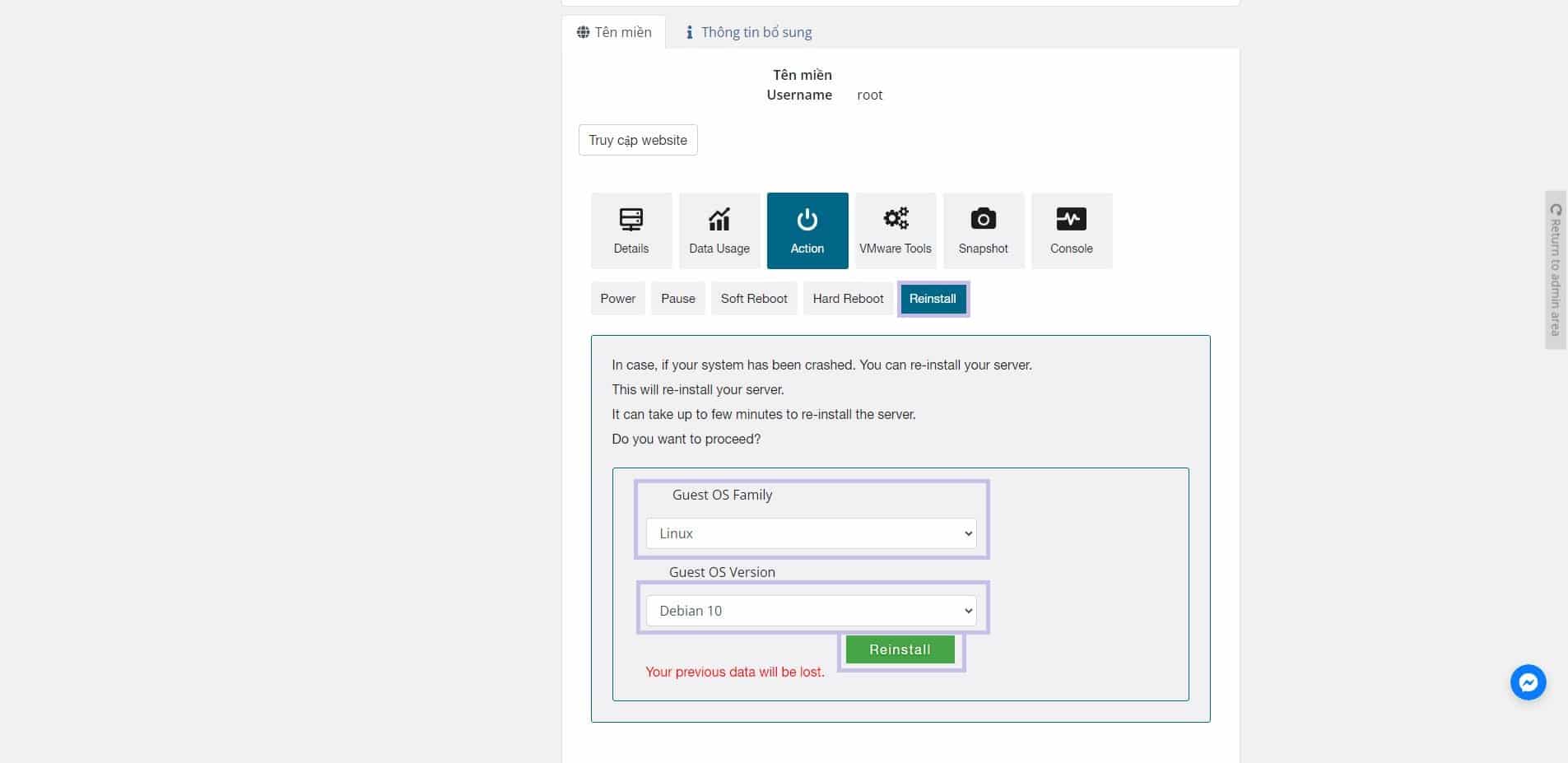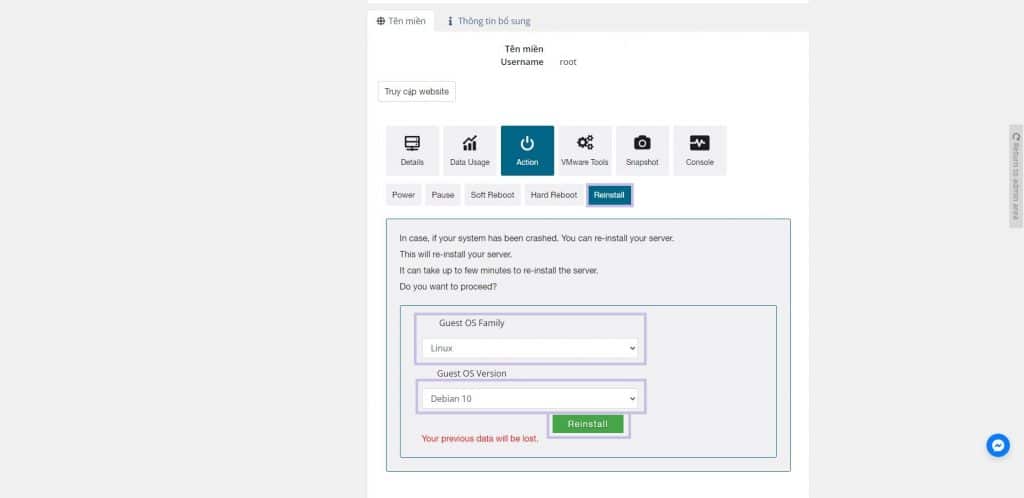 Click Reinstall.
After clicking the button, a notification will appear as follows:

*Note: Your data will be lost during the OS Reinstall. Please back up your data before Reinstalling the OS.

The reinstall process will take a while, so please be patient.
That's it! Tothost has guided you on how to change the operating system (reinstall OS) for TOT M VPS. If you encounter any technical issues, please contact us through a support ticket so that our support team can assist you promptly.