Cập nhật: Chương trình dùng thử đã kết thúc. Để đăng ký dùng thử các dịch vụ VPS TOT K, VPS TOT M hoặc Cloud Server PAYG của TotHost, mời bạn gửi ticket hoặc liên hệ trực tiếp với Tot qua các kênh tại: https://tothost.vn/lien-he/
Currently, there are countless providers offering cheap VPS services in the market. However, we still cannot verify the quality and stability of the services provided by these virtual server providers until we make a purchase.
Therefore, to allow customers to verify the quality of cheap VPS services, TotHost offers the option to try the VPS service for free for 72 hours. You can easily and quickly receive this trial package.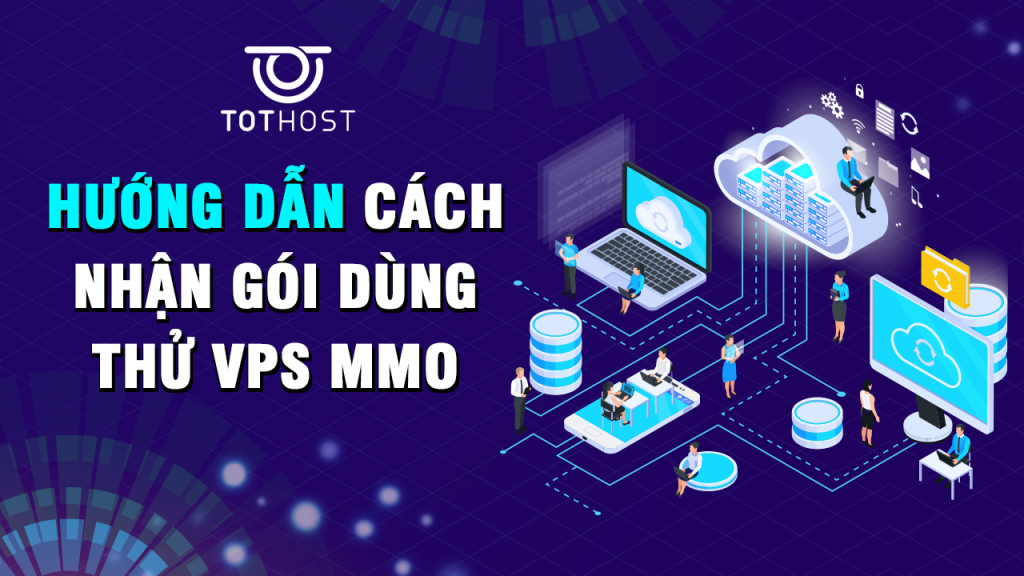 Instructions for registering to receive the VPS MMO trial package:
TotHost supports customers in trying out the TOT-MMO 1 service package, which is suitable for all needs of businesses/individuals, including data storage, enterprise software, forex trading software, MMO games, etc.
To register for the trial, please follow these steps:
Step 1 - Register an account: (If you already have a TotHost account, skip this step) Click on the following website https://cloudapp.tothost.vn/#/ and fill in the basic information to create an account at TotHost. Verify your account as instructed in the email sent to you.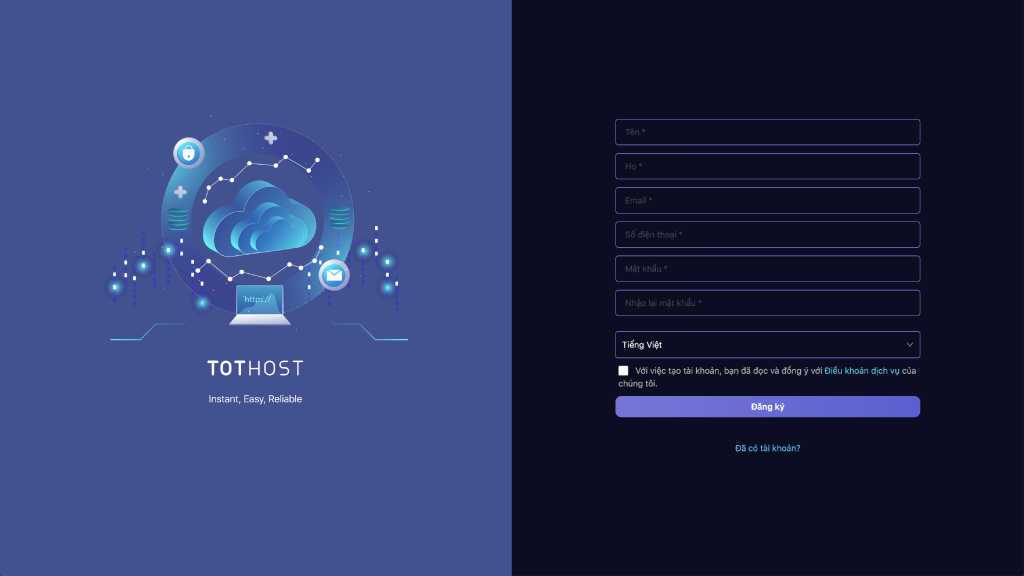 Step 2 - Choose the VPS service package: After completing the account registration, proceed to select "Virtual Servers." Click on the VPS MMO package and choose the TOT MMO-1 package. After selecting the package, continue to follow the instructions until the system requests payment, then you can exit without making the payment.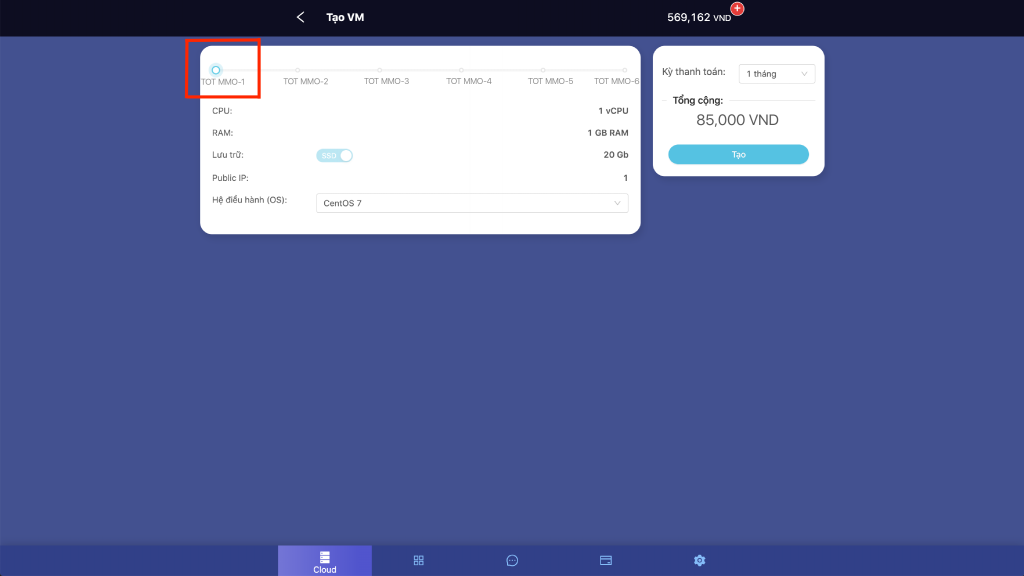 Note: Due to the configuration of the VPS MMO-1 service package with 1GB RAM and 1GB CPU, TotHost recommends that you choose configurations such as Ubuntu or CentOS to avoid overloading the virtual server.
Step 3 - Verify the VPS service: When you exit, on the system homepage, you will see the VPS TOT MMO-1 package displayed in gray. You need to double-check if it is indeed the TOT MMO-1 package you created, as currently TotHost only provides a trial for the VPS TOT MMO-1 package and not for any other VPS packages.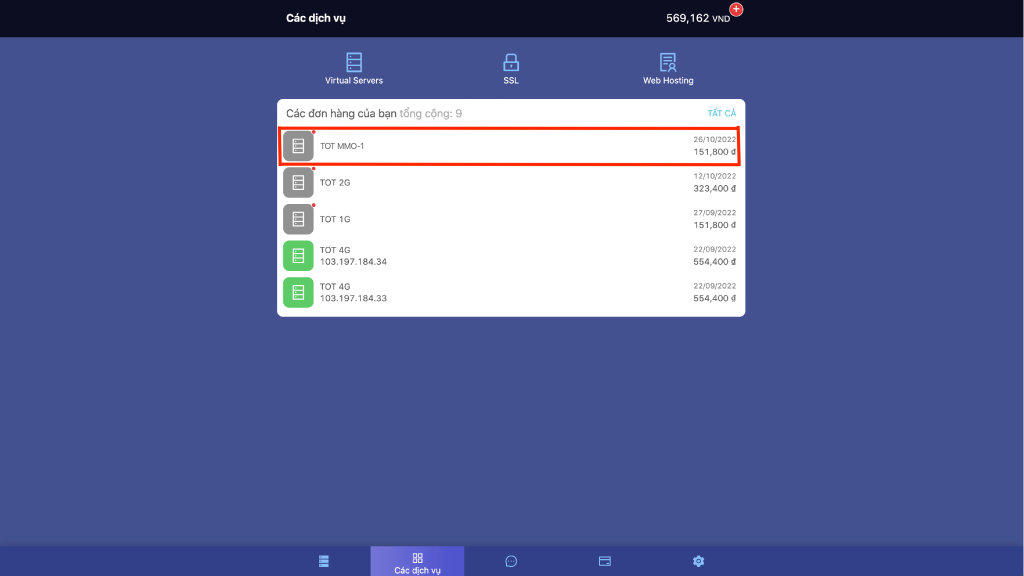 Step 4 - Submit a ticket for activation: Next, you just need to submit a ticket to the technical department to activate the VPS trial service (If you are unsure how to submit a ticket, you can watch the instructional video at here). The subject of the ticket can be "Request for approval of VPS MMO trial package." Then, click send request.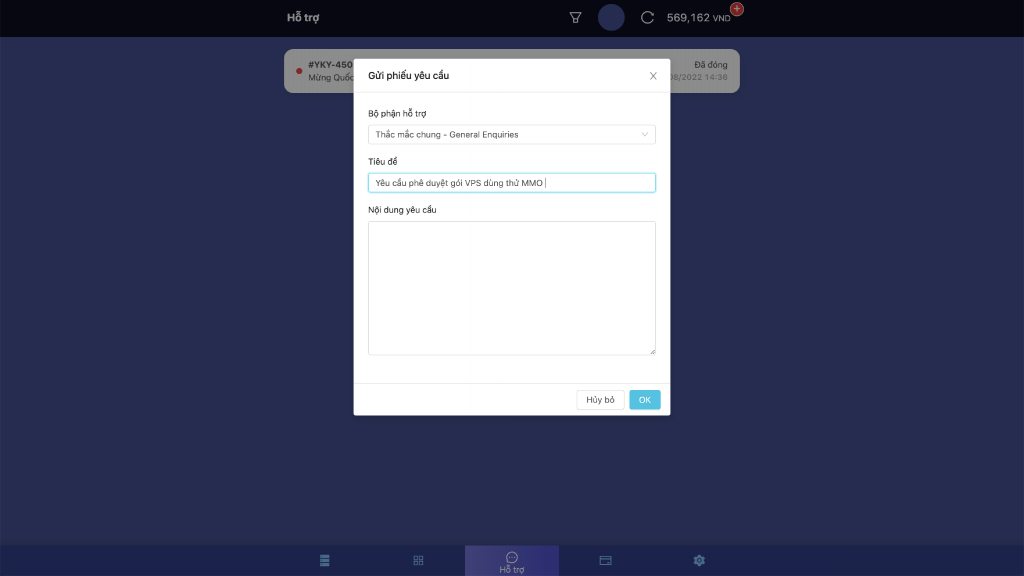 At this point, consider that you have completed the registration for the free trial of TotHost's VPS MMO service. The system will receive your request and activate your trial package within 3-5 working hours.
One more note is that your trial package will have a trial period of 72 hours (equivalent to 3 days), and after the 72-hour trial period, TotHost will delete your virtual server without prior notice.
Conclusion:
These are all the steps to guide you on how to receive the VPS MMO trial package. If you have any questions or inquiries related to Cloud products such as VPS SSD or Web Hosting, please don't hesitate to contact TotHost using the information provided below.
Hotline: 024.6688.2221 / +84 93 623 9119 (Technical)
Email: [email protected]
Website: https://tothost.vn/
Facebook: https://facebook.com/tothostvietnam