Cùng là dịch vụ Cloud VPS của TotHost nhưng set up VPS TOT K (ảo hóa KVM) sẽ có một số điểm khác biệt so với VPS TOT M (ảo hóa VMWare). Vì vậy, bài viết này sẽ hướng dẫn các bạn cách mua và cài đặt VPS TOT K một cách cụ thể.
1. How to register/buy TOT K VPS from TotHost
Register an account at the TOTHOST service portal (CloudGate).
Choose a VPS package according to your needs at: https://billing.tothost.vn/store/vps-ssd-k-plans
Proceed with the payment as usual. Once the payment is successful, a confirmation order notification will be displayed as shown in the image, click "Continute To Client Area"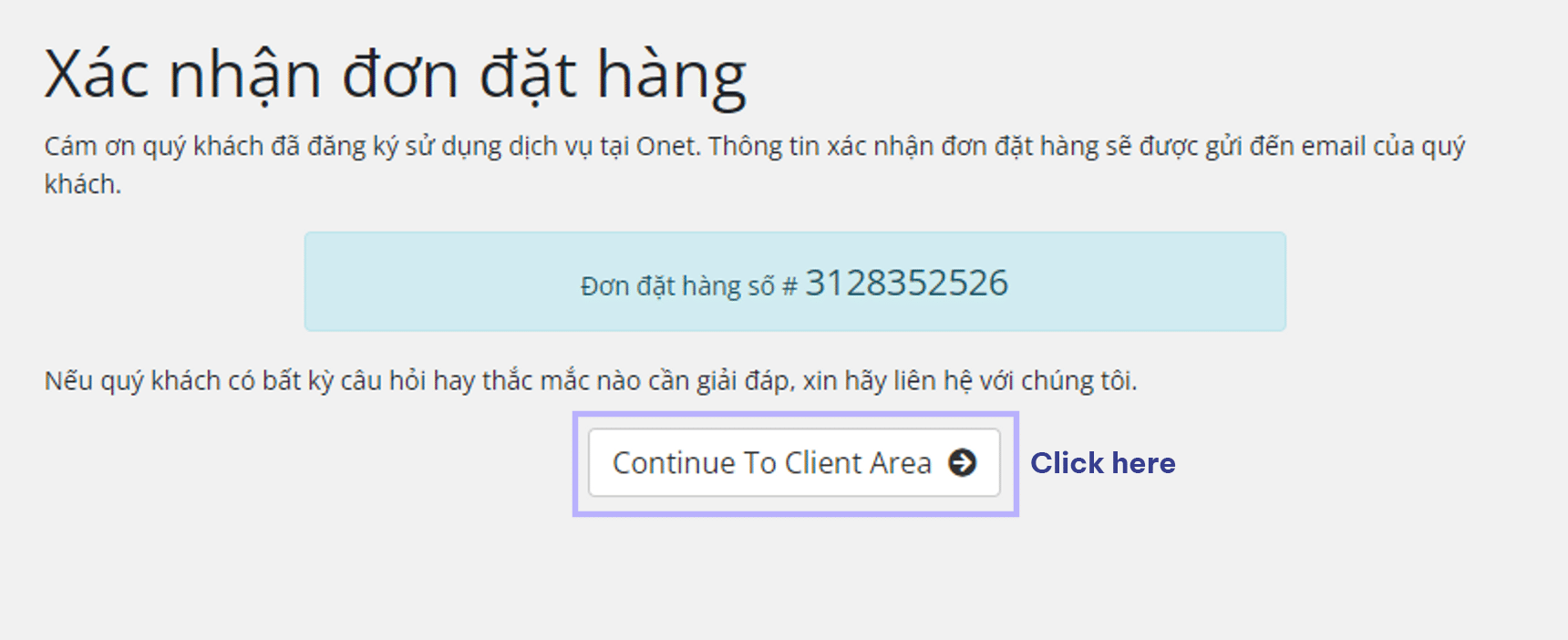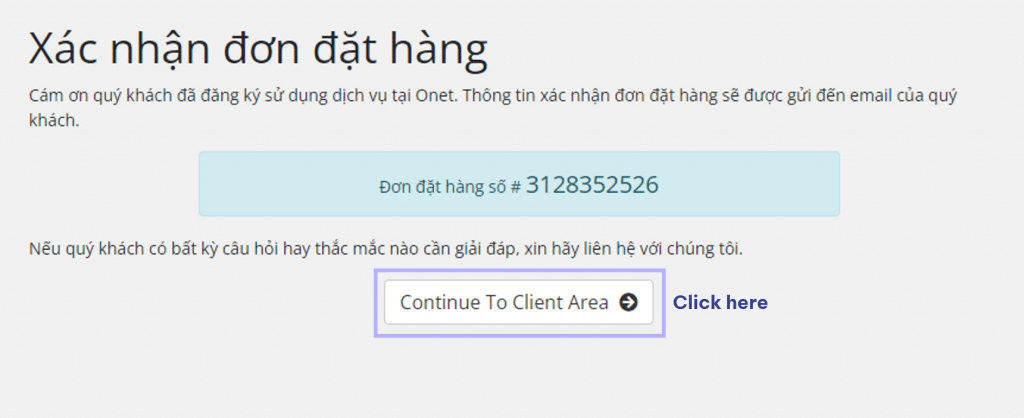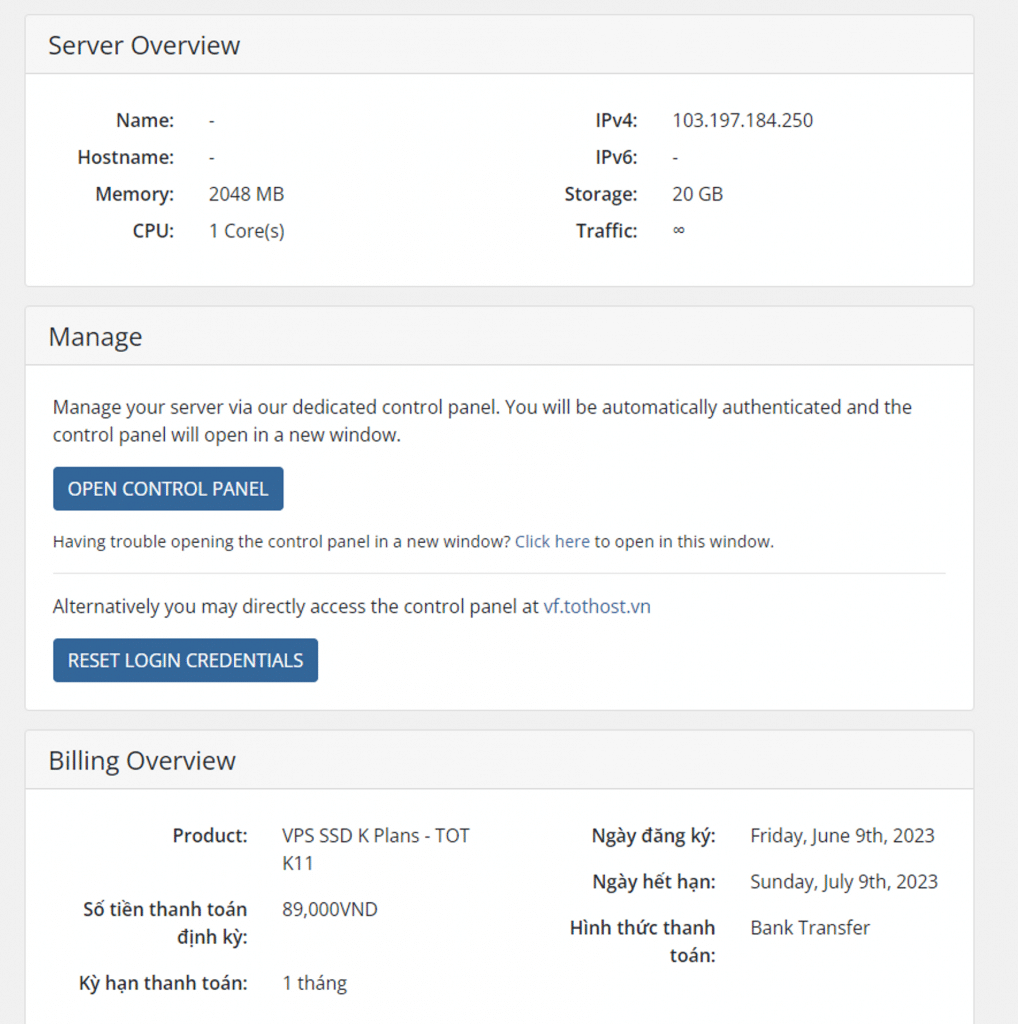 At this point, the VPS is still in a pending state. You need to access the setup interface to proceed.
2. Guide to setting up TOT K VPS
In the Server Overview interface, you have two options:
Click the button OPEN CONTROL PANEL to be redirected to the control panel.
Alternatively, you can choose RESET LOGIN CREDENTIALS to obtain the account and password for logging into the dedicated management page for TOT K VPS at: https://vf.tothost.vn/login
The following image shows the VPS setup table: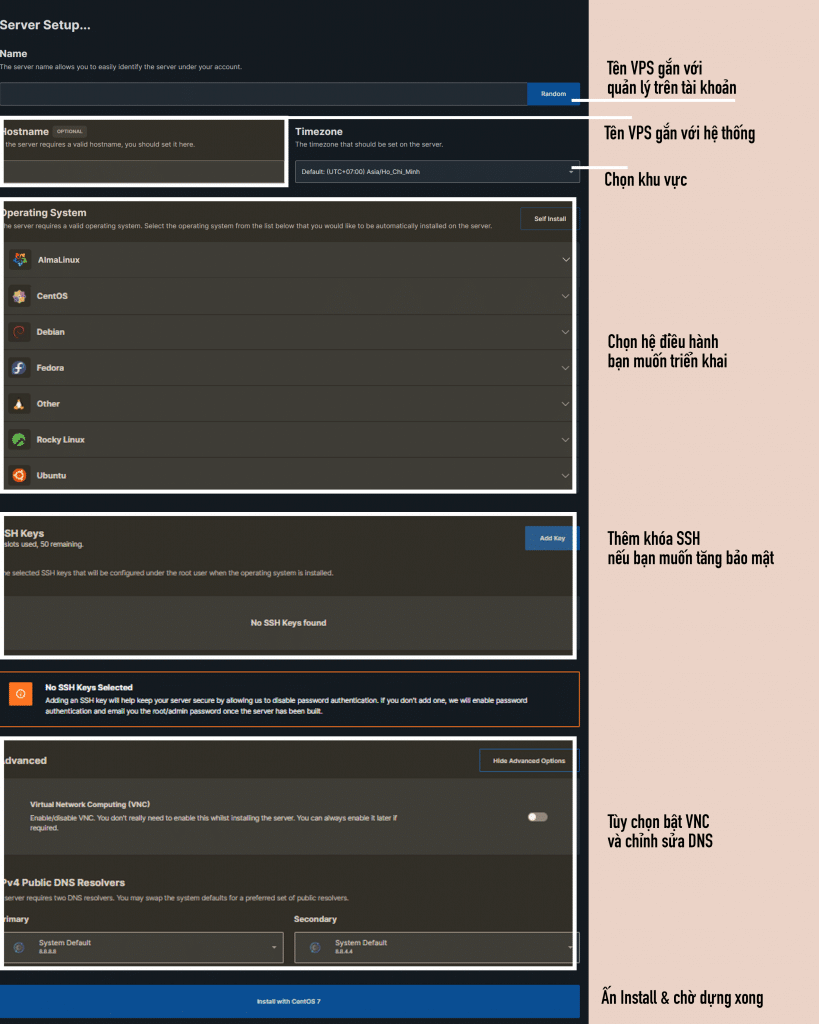 In the control panel, please enter the setup information for your VPS. Here are the details:
Name: Your VPS name (associated with the account management)
Hostname: VPS name associated with the system
Timezone: Select your region
Operating System: Choose the OS you want to deploy
SSH key: Add an SSH key if you want to enhance security
Advanced: Add options to enable VNC and modify DNS
Click Install and wait for the system to finish setting up.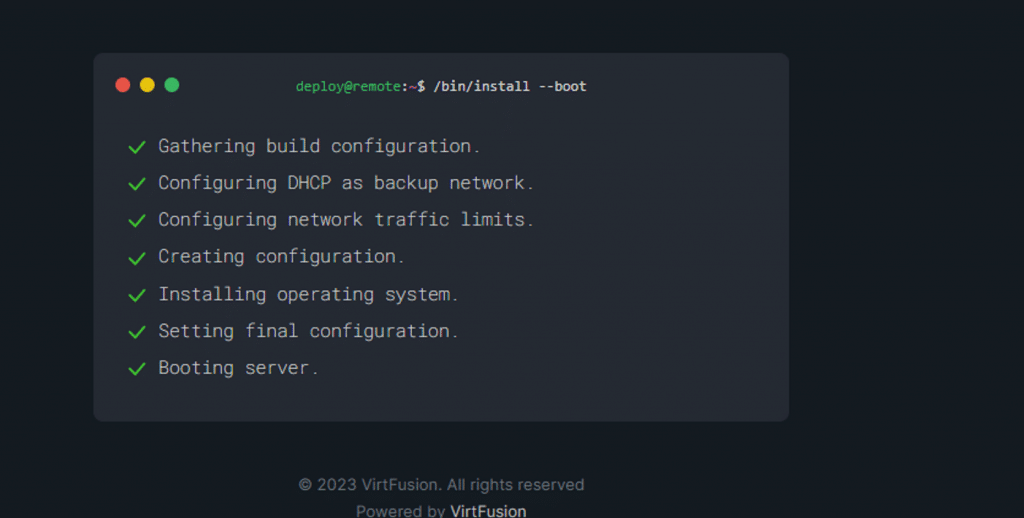 Once the system setup is complete, your VPS will have the interface shown in the image below. To access the server, please check your email: TotHost has sent you complete information about the necessary system details to access your virtual private server.