Remote VPS giúp bạn dễ dàng đăng nhập VPS trên máy tính và sử dụng hệ điều hành, bảo trì hệ thống từ xa, chỉ qua internet. Vậy làm thế nào để remote và đăng nhập vào VPS? Hãy cùng tìm hiểu cách remote vào Linux server và Window server trong bài viết sau đây.
Thông tin cần biết trước khi remote VPS
VPS của bạn dùng hệ điều hành nào?
For each operating system (OS - Operation System) of the VPS, you will need to use a specific tool to remote from your computer/phone to the VPS. Specifically:
Windows server: Remote Desktop Connection (RDC)
Linux server: openSSH, putty, mobaxterm,…
The installation and usage of each tool will be instructed by Tot below.
Thông tin kết nối
To connect to a VPS, you need to know the following information:
IP server
Account username and password
Connection port: By default, the connection port will be 22 (Linux) and 3389 (Windows). Some VPS providers may change the default port information to ensure information security. For example, in TotHost's TOT M, the port is 4433.
Tot will send this connection information to your email, so please check your email to get all the necessary data.
Cách remote truy cập VPS
Remote Win server bằng RDC
Remote Desktop Connection (RDC) is a built-in tool on your computer, so you can use it directly without downloading or installing anything.
To open RDC, press Windows + S, type "remote," and click on "Remote Desktop Connection."
Enter the server information. If there is a port change, add :<port_number>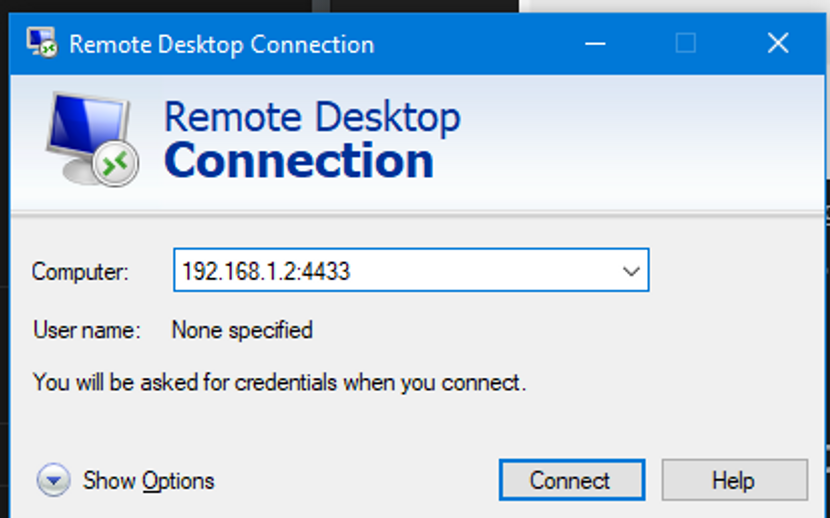 Remote các server Linux với openSSH, Putty hoặc MobaXterm
Sử dụng openSSH
Currently, newer versions of this tool have been integrated into PowerShell in Windows. If you use Terminal, you can follow these steps:
Go to Settings, select Apps, then choose Optional Features.
Check the list to see if OpenSSH is installed. If not, select Add a feature, then:

Find OpenSSH Client and select Install.
Find OpenSSH Server and select Install.
Finally, go back to Apps and Optional Features to ensure that OpenSSH is in the list.
To connect and access the VPS, use the following command:
ssh <username>@<IP_server>-p<port_number>
username is the account name used for SSH.
IP_server is the IP address you want to SSH into.
port_number is the port used for SSH (fill 4433 if you are using TotHost's TOT M). For more information on changing the port, refer to here.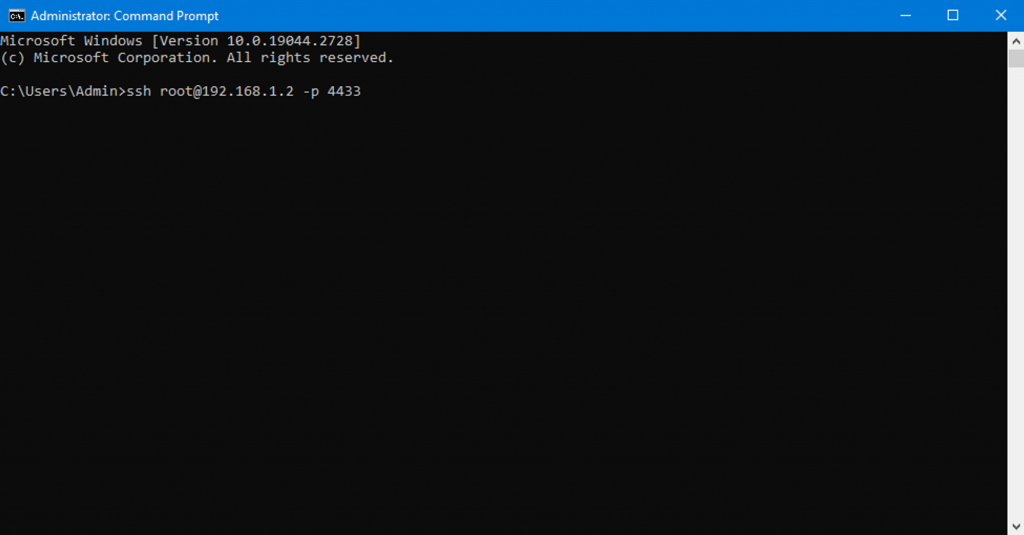 Sử dụng PuTTY
PuTTY is a widely used free tool.
Download it from https://www.putty.org/
Enter the necessary information in the control panel. Note: In the Port field, enter 4433 if you are using TotHost's TOT M VPS.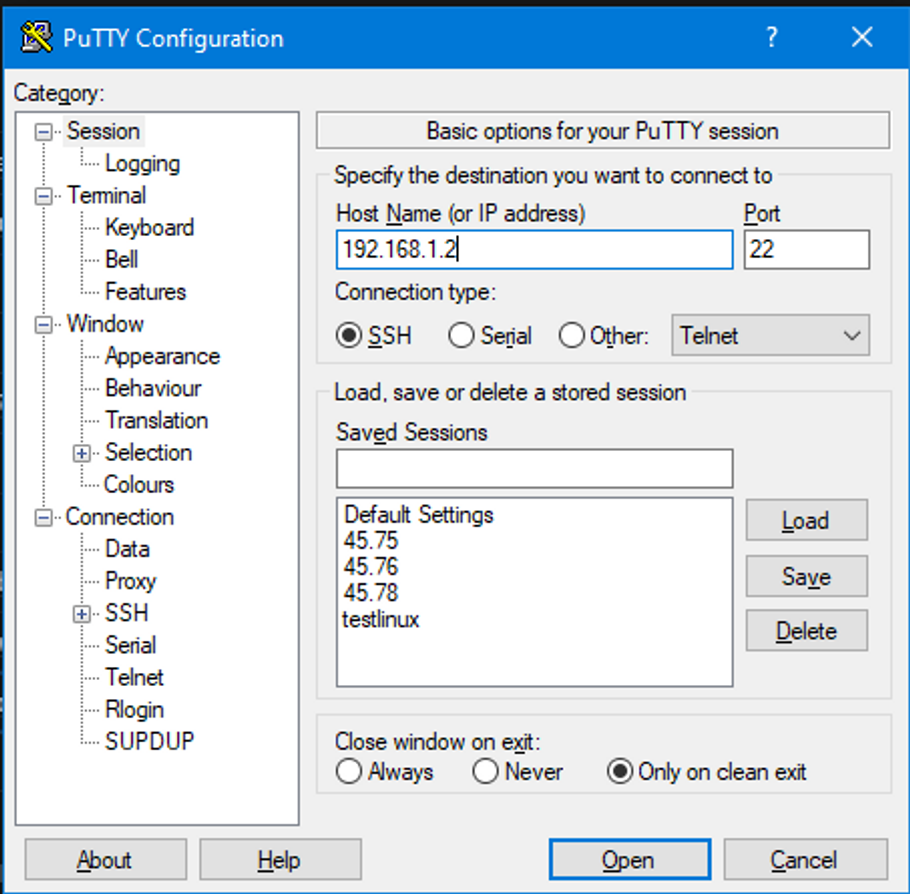 Sử dụng MobaXterm
This tool integrates multiple functions to facilitate the processing.
You can download it from https://mobaxterm.mobatek.net/
Similar to openSSH, use the command: ssh <username>@<IP_server>-p<port_number> to remote into the VPS. (<port_number> fill 4433 if you are using Tot M VPS.)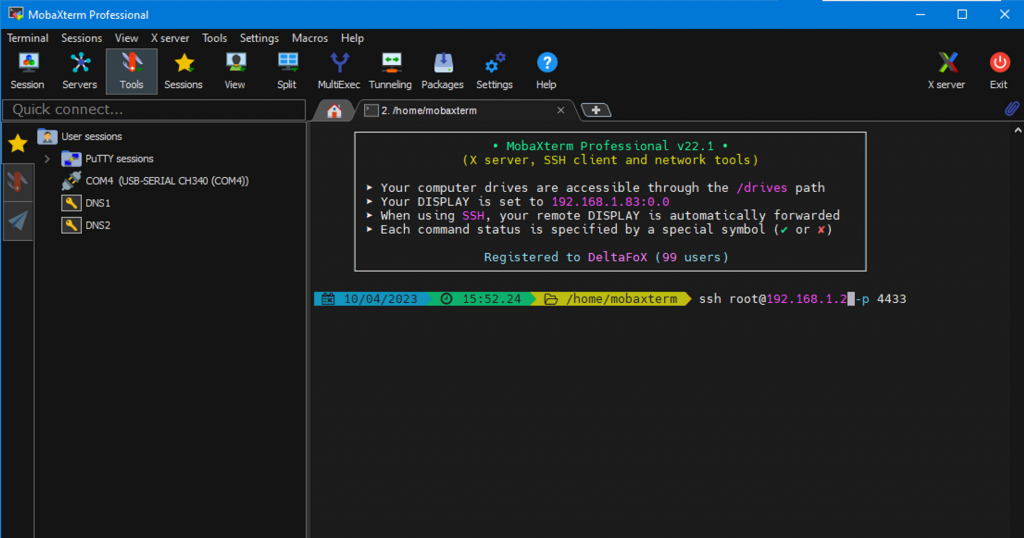 After completing the above steps, you will be able to access the VPS and use it normally.
---
Bài liên quan: